Naperville Farmstand is open!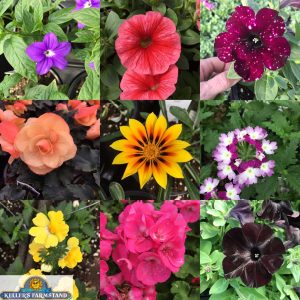 Naperville Farmstand reopens today! There's nothing like the feel of a warm greenhouse bursting with beautiful flowers! Not only do we have annuals, perennials, hanging baskets, and mixed planters, but we also sell vegetable & herb plants, succulents, houseplants, etc. Check out our SPRING webpage for a longer list!
Did you run out of our local honey during the winter? Stop in to restock. Also, lots of jellies, jams, salsas, pie fillings,…
We haven't seen you since last fall. We've missed you and hope to see you soon! Oswego Farmstand reopens Friday!