What

does fall taste like?
It tastes like homemade apple cider donuts from Keller's Farmstand!
We start making our delicious apple cider donuts when our Fall Festivities begin in mid-September. Sometimes we have donuts available earlier, when our apple orchard opens (typically in late August) or even earlier, for our Flower Fields season. However, if you are coming specifically for donuts, please follow us on social media, where we will announce what is available, or call first to check availability. For Fall Festivities, our donuts are made on Saturdays and Sundays on-site in our Oswego Farmstand, the Oswego farm.
The primary location for our donuts is at the Oswego Farmstand. They are also occasionally available at our Naperville Farmstand.
Donuts are not always ready be 9am. Call first for availability.
After tasting our donuts, you will agree that they are the best apple cider donuts you've ever eaten!
All donuts, (including iced pumpkin donuts or other specialty flavors), are sold in half-dozens only in our Farmstands.
Specialty flavors vary by the week.
Large Orders of Donuts
What, you want hundreds of our delicious, sweet and savory apple cider donuts? Well you are in luck. We do accept large orders of apple cider donuts for a minimum order of 10 dozen (or more). If you are looking to purchase for a wedding, school, church, corporate or other special event, we will be happy to help! NOTE: Large orders are for apple cider donuts only (no large orders of specialty donuts, please). Please e-mail us with your request or for information on pricing, at info@kellersfarmstand.com. Pickup is ONLY at the Oswego location of Keller's Farmstand, and only on Saturdays.
Delicious donuts for your event are just an e-mail away!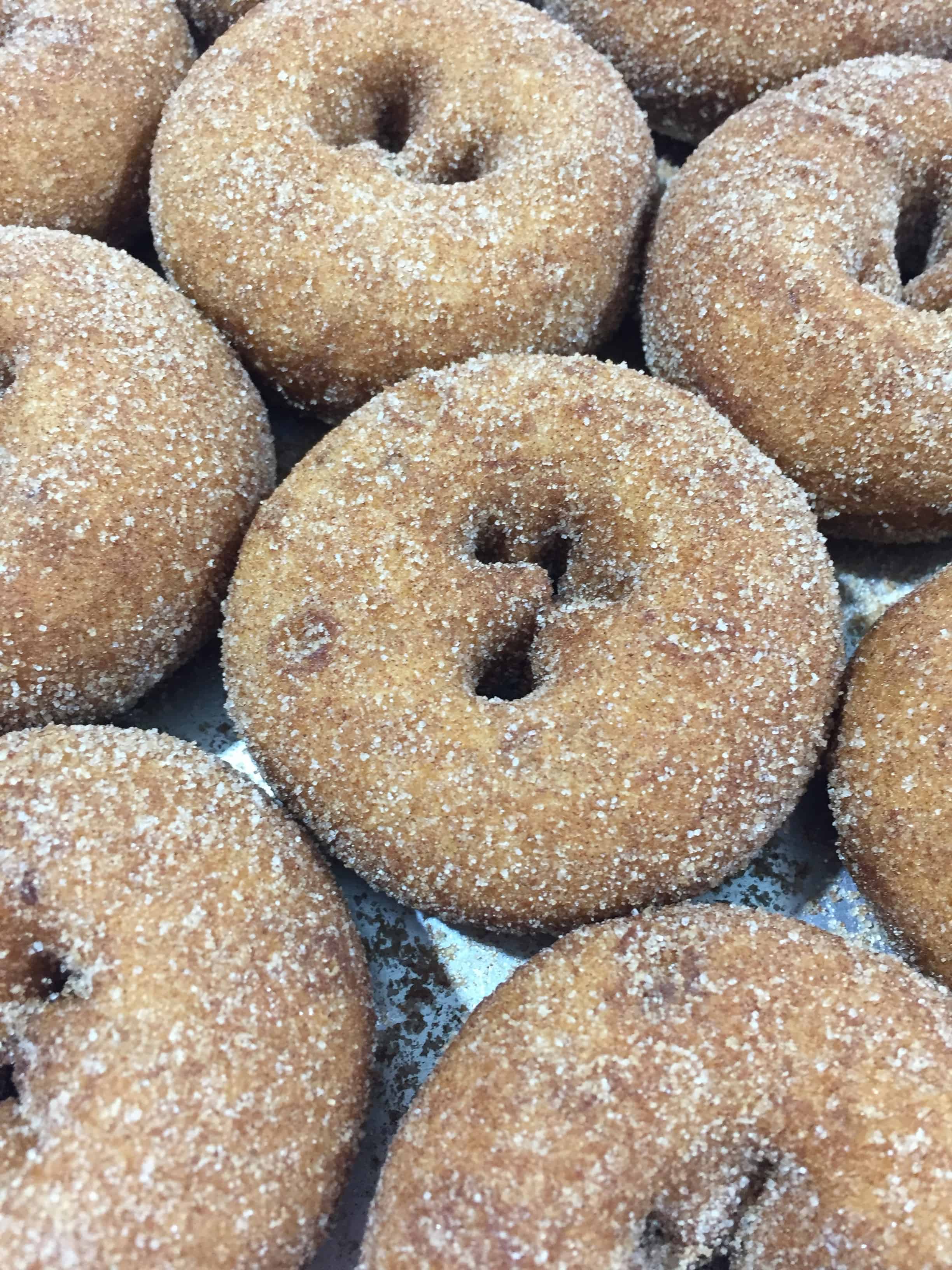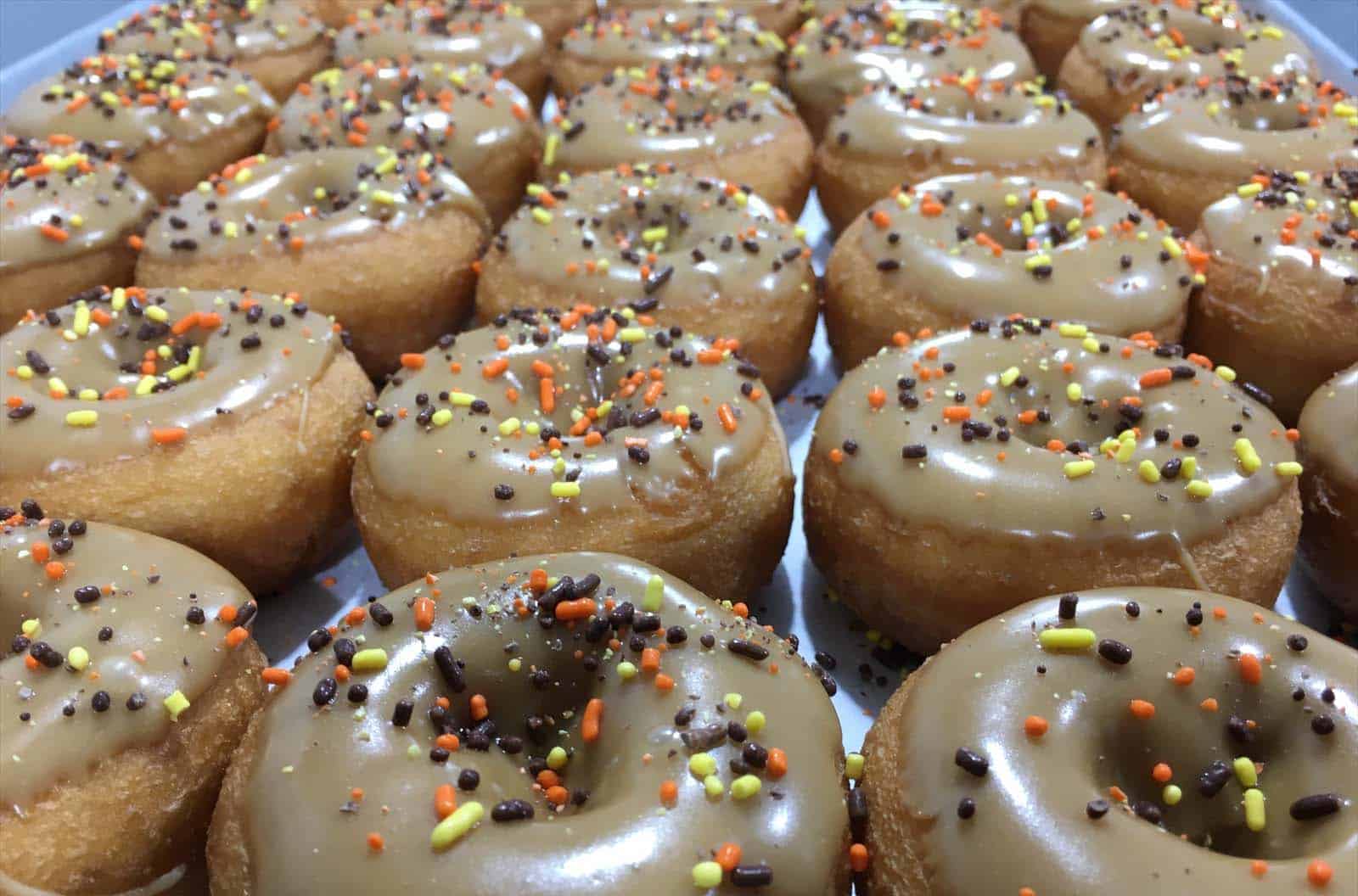 Do our donuts freeze well?
Yes, they freeze well! We suggest placing them in a sealable plastic bag. Double-bagging will reduce risk of freezer burn.
Reheating: Remove donuts from plastic shell. Place on a microwave-safe plate. Microwave on HIGH. Microwaves can vary so please check donuts throughout reheating process. One donut - 7 to 10 seconds, 1/2 dozen - 1 minute & 15 seconds, one dozen - 2 minutes & 30 seconds.
Our donuts taste great on cold, winter mornings so plan ahead by freezing them in the fall!
Be sure to check our social media for current donut flavors and availability!
For our Saturday & Sunday Fall Festivities on our Oswego farm, we offer a variety of treats in our concession stands to satisfy your hunger and thirst - apple cider slushies, gourmet popcorn, hot dogs, chips, nachos, hot pretzels, fudge, and hot & cold beverages. NO OUTSIDE FOOD, DRINKS, OR COOLERS ALLOWED.
How do I freeze your delicious fudge? 
1. Put fudge container in an airtight freezer bag.
2. Place in the freezer.
3. Thaw and enjoy when you crave it!