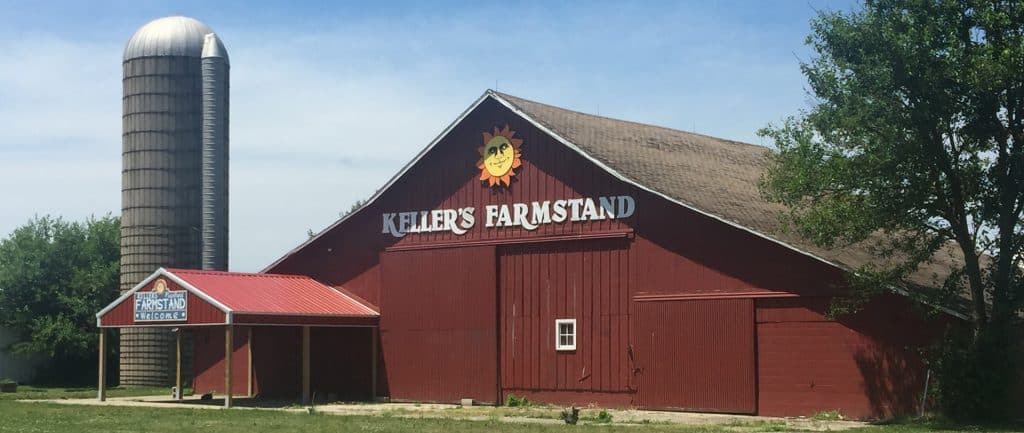 as well as Apple Pay and CASH (We do not accept $100 bills.)
15066 S Wallin Dr
Plainfield, IL 60544
(815) 439-0420
Closed for the season
Our Cut Flower Field, apple orchard, pumpkin patch, Fall Festivities, and more are located at our OSWEGO farm - a short 10-minute drive west from Plainfield Farmstand.
*No pets please! NO SMOKING or e-cigarettes allowed! You are welcome to smoke in your car.
We are NOT currently hiring at any of our Farmstands.
Our Plainfield Farmstand is now CLOSED for the season. Please visit our Naperville Farmstand or our Oswego Farmstand – which will remain open through October!
Summer
Plainfield Farmstand opens yearly in July at the start of SWEET CORN season. We sell a variety of vegetables as well as seasonal fruit!
SWEET CORN
Tomatoes
Hot and sweet peppers
Cucumbers
Yellow squash
Zucchini
Onions
Potatoes
Green beans
Illinois favorites such as peaches, watermelons, & muskmelons
Michigan blueberries
Fall
Plainfield Farmstand sells PRE-PICKED APPLES fresh from our Oswego apple orchard! Since we have apple varieties that ripen throughout the late summer and fall, we offer a large selection of your favorite varieties.
We also sell PRE-PICKED PUMPKINS from our large Oswego pumpkin patch! We start picking our homegrown pumpkins in early fall.
Gourds
Straw bales
Cornstalk bundles
Ornamental corn
Apple butter
Pumpkin butter
Sold Throughout the Seasons
Local honey
Jellies and jams
Pie fillings
Salad dressings and salsas
Specialty jarred goods
Want to read about how the Plainfield Farmstand got started? Check out our About Us page!