APPLE ORCHARD CLOSED TEMPORARILY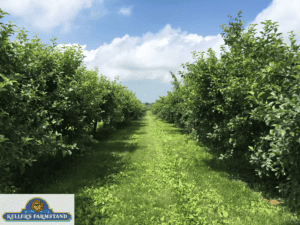 We have had some REALLY busy days in the orchard this year. Our apple varieties are having a tough time catching up with the demand! Not all varieties are ready when we expect them to be. We need to temporarily close the orchard until more varieties are ready. Sorry for the inconvenience, but Mother Nature is always in charge.
We hope to reopen the orchard on Saturday, September 26th. Check our website for updates! Oswego and Naperville farmstands will continue to sell prepicked apples while supplies last.
Oswego Farmstand and pumpkin patch will remain open daily 9-6pm. Naperville Farmstand is open with prepicked pumpkins and other fall favorites, M-F 9-6pm, Sat & Sun 9-5pm.