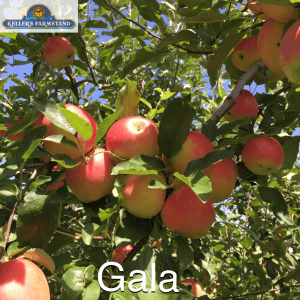 Gala apples are now ready for picking! Our Oswego apple orchard is open for U-pick. Don't forget to pick up some apple cider donuts while you're here on a Saturday or Sunday. They are not always ready by 9am. Your sweet tooth's patience is appreciated. Don't forget your mask!
Please refer to our Apples page for variety availability, pricing, and orchard policies. Our Safety Plan page has guidelines for preparing your visit as well.
Orchard is open M-F 9-6pm, Sat & Sun 9-5pm. All locations open on Labor Day 9-3pm. Fox Valley Summer Market's last day of the season is Labor Day.