Naperville Farmstand closing on Thursday, Oct 24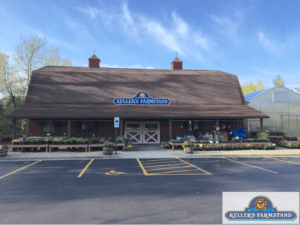 Our Naperville Farmstand will be closing for the season on Thursday, October 24th at 6pm. Stock up on pumpkins, prepicked apples, local honey, and all those specialty jarred items that you can't live without during the winter! It will reopen in April with flowers.
Our Oswego Farmstand will remain open until Thursday, October 31st at 2pm. Until then, it's open daily 9-6pm. This is the final weekend for our Saturday & Sunday Fall Festivities.