Opening Day on Friday, May 1st!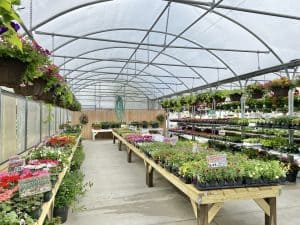 Our Naperville Farmstand and Oswego Farmstand will reopen on Friday, May 1st! Open daily 9-5pm. Shop in our farmstands and greenhouses for flowers, hanging baskets, and mixed planters as well as vegetable and herb plants! We are also offering online preorders for curbside pickup at our Oswego Farmstand. See Spring Shopping 2020 webpage for details!
If you plan to step outside of your car to shop at our locations, you MUST wear a mask per state guidelines! Those not wearing a mask will be turned away. Follow social distancing guidelines for everyone's safety. Please be patient. Everyone is excited about being able to shop for plants again!