Our Season is Winding Down!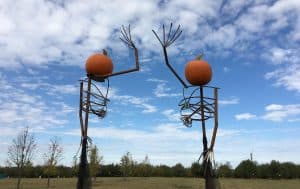 It's been a great year at Keller's Farmstand!  From flowers in spring to produce and sweet corn, to sunflowers, apples, pumpkins and Fall Festivities, we have done our best at Keller's Farmstand to bring you and your family happiness by brightening your home and your hearts. We'll keep doing it through October 30 of this year, and then we have to rest and start planning and preparing for next year! Be sure to stock up on all of the good things you love about Keller's to last you through the wintertime (cider, fudge and — especially — donuts!).  All of these will freeze nicely to keep you going until we reopen in the springtime.
You have one more week — so make time to come out for a few more of your favorites from Keller's!