Planning Your Outdoor Growing Space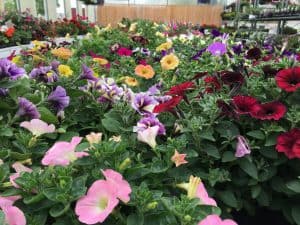 HELP US HELP YOU! Have an idea of where you will be placing plants in your yard? Bring the answers to the following questions to our farmstand staff so they can give you the best recommendations for your yard. These details can make all the difference!
What are the dimensions of your outdoor growing space? Of your pots and planters?
Does the area get morning or afternoon sun?
How many hours?
FULL SUN – 6 or more hours of direct sun per day
PARTIAL SUN or PARTIAL SHADE – 4-6 hours of direct sun per day
FULL SHADE – less than 4 hours of direct sun per day
*Pay close attention to the plant growing tags in the pots. The amount of space between plants and the amount of watering needed are crucial as well!