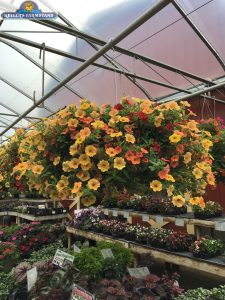 It's the third rainy day in a row so let's have a plant sale on ANNUALS! Our plants look stunning right now. The ground is soft and hydrated from the rain. Perfect for planting! Naperville Farmstand only.
>Buy 2 hanging baskets or planters, get 3rd hanging basket or planter FREE! (Ok to mix and match those)
>Buy 2 of 4 1/2" pots, get 3rd 4 1/2" pot FREE!
>Buy 2 herbs, get 3rd herb FREE!
>Buy 2 vegetable plants, get 3rd vegetable plant FREE!