Enjoy Keller's Glorious Summer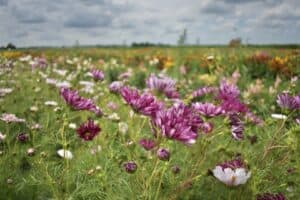 Oh. Good. Grief.
Have you SEEN the Halloween and even CHRISTMAS decorations in the stores these days?!? It's still summer!!!!
If you're not ready to move on to another season, you're in luck – summer at Keller's Farmstand is in full bloom! There's a field of color – our Cut Flower Field in Oswego, where you can pick your own bouquet; our produce is ripe and ready; there are surprising new treats in the Farmstand; and – the very BEST sweet corn is picked daily for you!
Enjoy the warm sunshine, lush blooms, ready-to-eat sweet corn, farm fresh produce, and sheer ambiance of a working family farm.
Keller's Farmstand – it's what summer is all about. And there's a LOT of summer left!
See you at the Farmstands!