Keller's Farmstand is Closed for the Remainder of June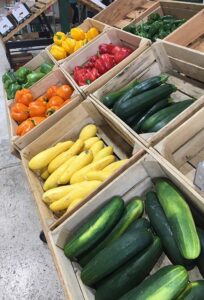 Flower & Garden 2022 – a season to remember at Keller's Farmstand! From hanging baskets to ground-cover plants to herbs to perennial grasses to our #FloralFaceoff contenders, Calibrachoa Superbells Coral Sun and Petunia Black Magic – the season was magical, thanks to the BEST customers in the world – our customers!
We officially closed the Flower & Garden season earlier this week on Sunday, June 12. It's now time to get ready for produce season! We'll re-open in mid-July with a variety of produce and Chicagoland's BEST sweet corn! Come out to Keller's in Oswego, Naperville and Plainfield for mouth-watering tomatoes, crisp and tasty cucumbers, savory onions, and tasty peppers – and much more! Keller's is the spot to get your veggies for the grill, for your salads, for snacking, for recipes – and once you've tried it you'll come back time and again for the freshest, tastiest, most delicious SWEET CORN and produce at Keller's Farmstand. Watch for updates and exact opening dates. Until then, enjoy your beautiful flower and herb gardens from Keller's! We can't wait to see you soon!