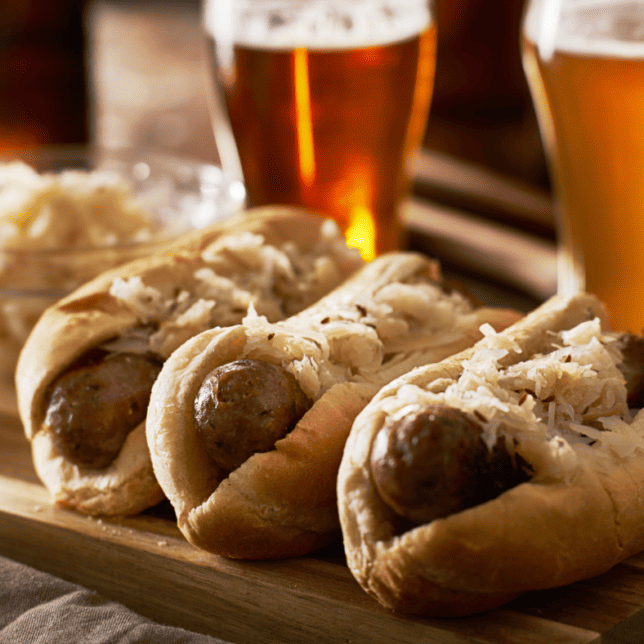 This recipe is perfect for summer! Brats in a Beer Bath are tender, juicy, and delicious! Stop by our farmstands for brat toppings, as well as hot dog and hamburger toppings, for summer picnics.
1 dozen brats
Beer (your favorite), to cover
1 Keller's large yellow onion, sliced
1 or 2 Keller's green peppers, sliced
½ stick butter
1 dozen fresh brat buns
Optional Ingredients for topping brats:
1 jar Keller's Farmstand German Sauerkraut
1 jar Keller's Farmstand Old Fashion Sauerkraut
1 jar Keller's Farmstand Homemade Vidalia Onion Relish
1 jar Keller's Farmstand Hot Sweet Jalepeño Slices
Place brats in a Dutch oven or large skillet with onion, peppers, and butter.
Cover the brats with beer (creating a beer bath). Bring to a boil and reduce to simmer until brats are cooked, roughly 20-30 minutes.
Remove brats and set beer mixture aside.
Grill brats until golden brown.
Return brats to beer bath mixture until ready to serve. Serve brats with peppers and onions on fresh brat buns. Pile on your favorite toppings listed above. Enjoy!