Keller's Butter Roasted Sweet Potatoes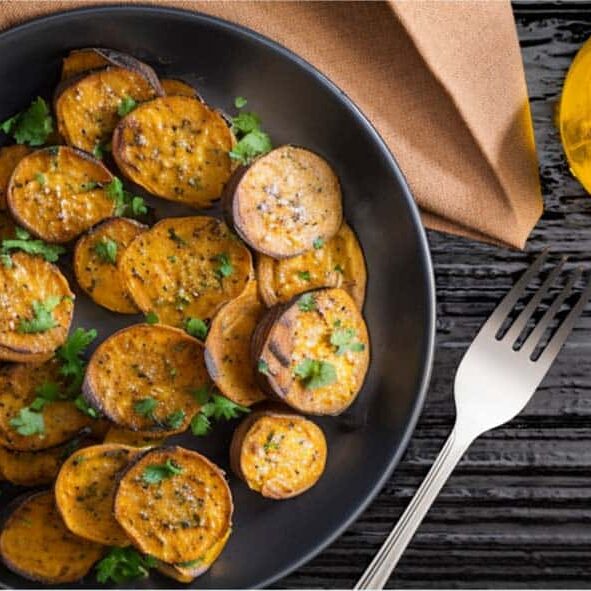 Did you know that Keller's Farmstand sells sweet potato plants during our Flower & Garden season in springtime? Stop by in May or June to pick up your veggie plants!
2 pounds sweet potatoes (about 2 large)
4 Tablespoons unsalted butter, melted, or coconut oil
½ teaspoon kosher salt
Preheat oven to 425 degrees. Line a rimmed baking sheet with foil.
Peel sweet potatoes, cut them into 1-inch-thick rounds, and place in a large bowl. Drizzle with butter or coconut oil, sprinkle with salt, and toss to coat. Arrange them in a single layer on the foil, with at least 1/2 inch between the rounds.
Place baking sheet on the middle rack in oven and roast for 20 minutes. Flip the rounds and roast for another 20 minutes. Test doneness by piercing with a fork. It should slide easily into rounds.
Sweet potatoes and seasonings may be purchased at all Keller's Farmstand locations!