Mother's Day is This Sunday!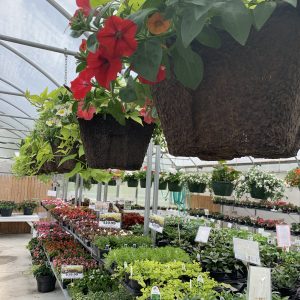 Mother's Day is this Sunday! Also, it's Teacher Appreciation Week as well as the start of National Nurses Week. Lots of important people to celebrate and thank! We have beautiful gifts – gorgeous hanging baskets, mixed planters, succulent bowls, and more. Oswego and Naperville Farmstands are open daily 9-5pm.
If you are shopping at our farmstands, you must wear a mask. Shop in our online store for flowers and plants as well! Curbside pickup is available at our Oswego Farmstand. Click here for details.
We are making APPLE CIDER DONUTS on Saturdays and Sundays for the next few weekends. Everyone could use a little comfort food right now. We hope these help!