Thank you to the best customers in the world!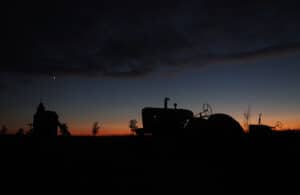 Miles of smiles. That's what you see in our Facebook end-of-season "thank you" video to our employees (click see it here).
We're all smiling because of you – the very best customers in the world. Family outings with kids' delighted giggles and delighted looks – they bring a smile to our faces. Whether you're a repeat customer or just discovering the magic of Keller's for the first time, it's our pleasure to introduce you to the sights (corn maze 🌽) and sounds (baby GOATS 🐐) and smells (kettle corn🍿) of Fall Festivities at our family farm. We see our farm anew through your eyes. And we hope we bring the best memories and experiences to you…memories that will keep you warm as winter settles in.
Winter on the farm is quiet, with dormant trees and animal prints in the snow and remnants of corn stalks. Inside, however – we're busy planning for ALL of our 2023 seasons. New flower varieties for our spring season, new cut flower fields, more and delicious fresh produce, new attractions for Fall Festivities, and – always – delivering the best apples. We'll also be busy on social media – so follow us for Farmstand updates!
From our family to yours – have a magical winter! We'll see you soon – with flowers. 🌻🌷🌻