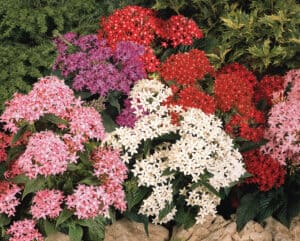 Oh-hhhhhh, we've been waiting so long for this! Shades of coral, mango, salmon, and flame. And if dawn and graffiti and serena were colors, what colors would they be??
Beginning on Monday, March 6, you can find out with this year's edition of Keller's Farmstand Floral Face-off! New flowers, unique colors, all beautiful.
It's so easy to join our annual spring contest:
Download and print the bracket from http://kellersfarmstand.com/floral-faceoff
Use the flower chart to make your predictions and fill out the bracket
Post your completed bracket on your Facebook or Instagram page with #FloralFaceoff2023 and TAG @KellersFarmstand. Please make sure that your profile pages are in PUBLIC mode so we can see  the brackets.
The deadline to post the bracket is Monday, March 13, 2023! You have to play to win!!
Watch our social pages and website to keep track of Floral Face-off 2023 and updated bracket!
Good luck!