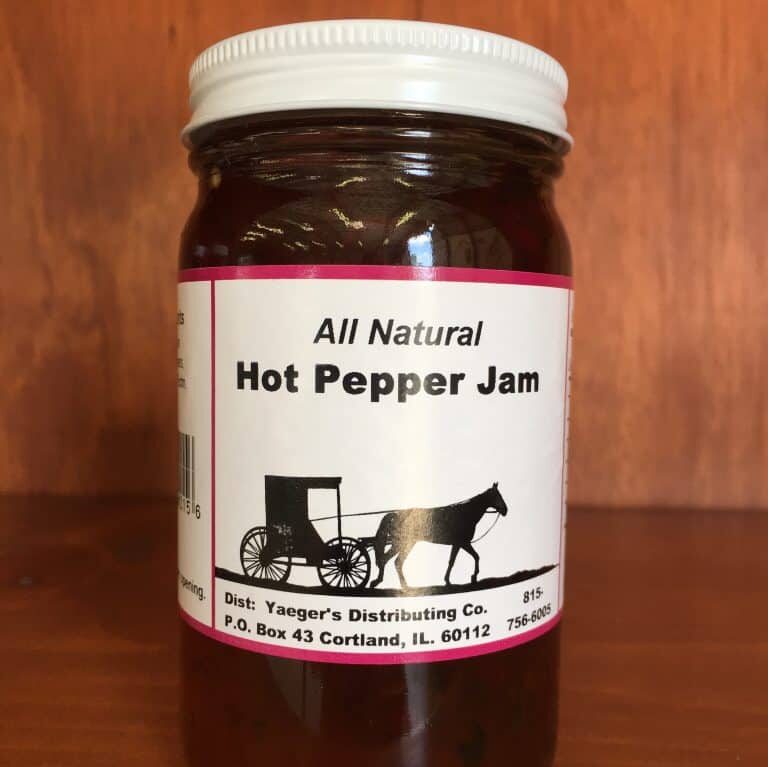 Need an appetizer or dessert for a picnic? These Cheesy Hot Jam Cookies will hit the spot! We sell this hot pepper jam at our farmstands. This recipe came from our wonderful employee, Cassandra.
2 cups shredded cheddar cheese
1 cup all-purpose flour
6 Tablespoons chilled butter, chopped
½ cup hot pepper jam (sold at Keller's Farmstand)
Blend cheddar cheese, flour, and butter in a food processor or mix with a pastry blender or fork until dough is a coarse-meal texture and forms into a ball. Wrap dough in plastic wrap and refrigerate for 30 minutes.
Preheat oven to 400 degrees F.
Shape dough into 1 1/2-inch balls and place 1 inch apart on a baking sheet. Press thumb into top of each ball, creating an indentation. Spoon about 1 teaspoon hot pepper jam into indentation. Bake until edges are golden brown, about 10 minutes. Makes about 3 dozen cookies.