Grandma Keller's Apple Kuchen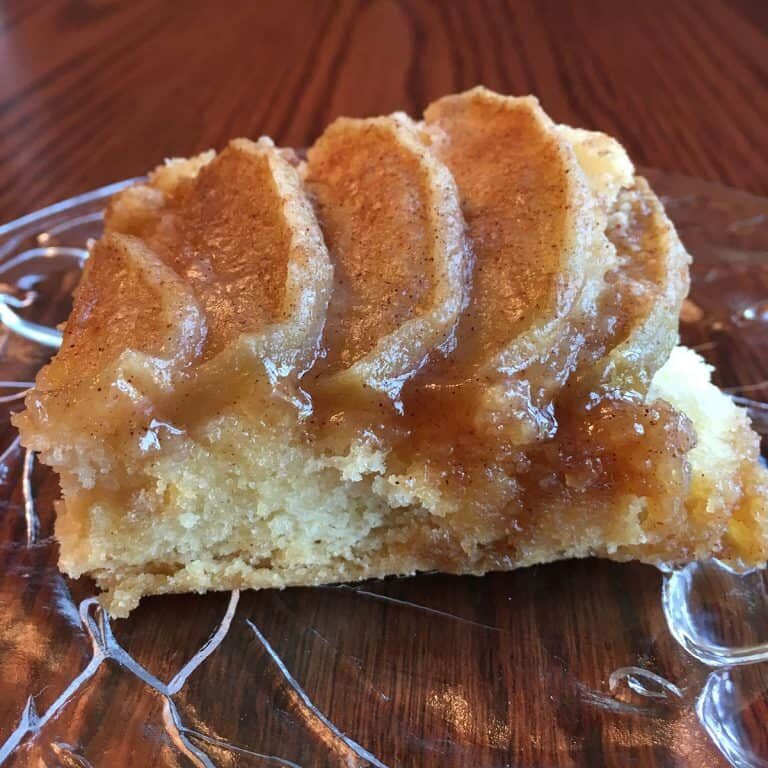 "Kuchen" means "cake" in German. Grandma Keller's Apple Kuchen is a recipe that has been handed down for generations in our German family. Grandma was an incredible baker and made this recipe quite often. It's still one of our favorites. It tastes best when made in the fall with fresh apples from our orchard. It tastes even better when you've picked the apples yourself!
¾ cup sugar
¼ cup vegetable shortening
1 egg
½ cup milk
1 ½ cups flour
2 teaspoons baking powder
½ teaspoon salt
4 apples, peeled & thinly sliced (baking apple like Cortland)
Topping ingredients:
½ cup each sugar and packed brown sugar
3 tablespoons each flour and softened butter or margarine
1 teaspoon cinnamon
Preheat oven to 375°. Cream sugar, shortening and egg until fluffy. Stir in milk.
Sift flour, baking powder and salt. Beat into creamed mixture. Spread dough in greased 9" square pan.
Top with rows of apple slices, overlapping slightly.
Combine topping ingredients with fingers or wire pastry blender until crumbly. Sprinkle crumbs over apples. Bake for 35 minutes or until golden brown.