Keller's Apple Cider Donut Bread Pudding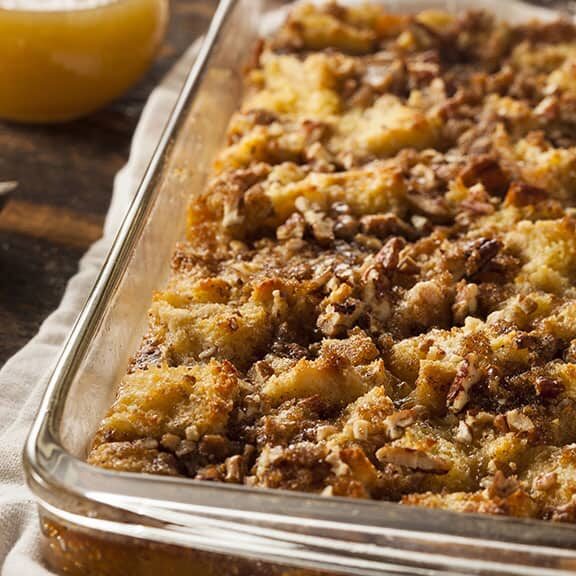 Many thanks to our longtime Naperville Farmstand team member, Beth Ubben, for sharing her recipe with us!
6 Keller's apple cider donuts, broken into bite-size pieces
1-2 Keller's apples, peeled and chopped
1 ½ cups half & half
¼ cup white sugar
2 eggs, lightly beaten
1 teaspoon vanilla extract
¼ teaspoon cinnamon
Maple syrup, for serving
Preheat oven to 350 degrees. Grease an 8" x 8" baking dish.
Mix donuts and apples in baking dish.
Whisk half & half, sugar, eggs, vanilla, and cinnamon in a bowl. Pour mixture over donuts and apples. Let sit until absorbed, about 15 minutes.
Bake until golden brown, about 30 minutes. Cool and drizzle with maple syrup.
Ask us about the best apples from our orchard to try for this recipe!