Keller's Apple Cider Donut French Toast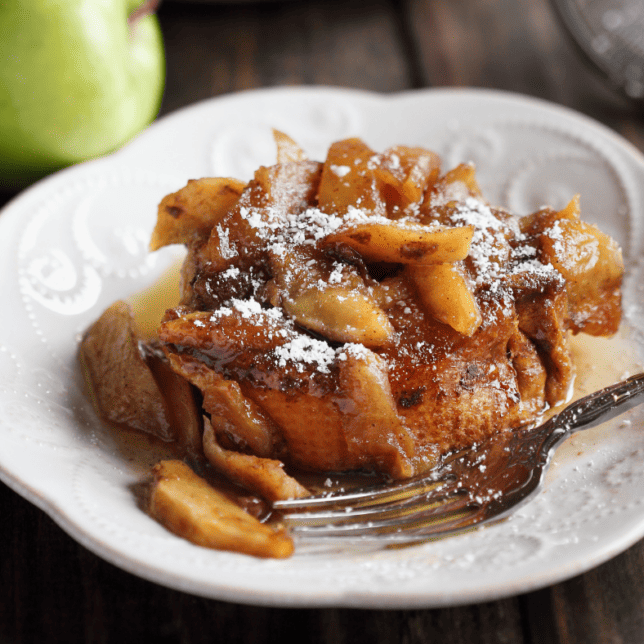 Many thanks to our longtime Naperville Farmstand team member, Beth Ubben, for sharing her recipe with us!
Keller's apple cider donuts, cut in half horizontally
2 Eggs
1⁄2 tsp vanilla extract
Cinnamon, to taste
2/3 C milk
Maple syrup, for serving
Mix the eggs, vanilla extract, cinnamon, and milk together.
 Dip donuts into blended mixture.
Cook on the stovetop over medium-low, flipping when lightly browned.
 Serve with maple syrup.