Keller's Pumpkin Butter Crumb Bars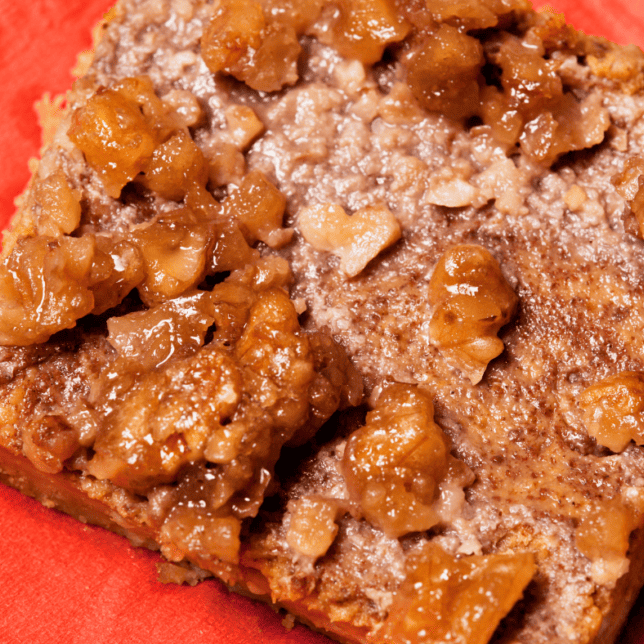 Do you like pumpkin flavored goodies? Then you'll love Keller's Pumpkin Butter Crumb Bars, courtesy of Chef Kellie!
●  1 ½ cups all-purpose flour
●  ½ cup granulated sugar
●  ½ teaspoon baking powder
●  ¼ teaspoon salt
●  ½ cup butter, chilled and cubed
●  1 egg
For the filling
● 10 ounces prepared Keller's Pumpkin Butter
Preheat oven to 375 °F.
Lightly grease an 8 by 8 inch baking dish.
In a medium bowl mix flour, sugar, baking powder, and salt. Cut in your butter with a pastry cutter or two forks. When the butter is cut into small pea sized flour coated crumbs, add the egg and stir to bring the dough together. Use clean hands if needed. The dough will be crumbly.
Divide the dough in half and press one half into the bottom of the prepared pan.
Spread the pumpkin butter in an even layer over the dough, then crumble the remaining dough on top.
Bake for 28 minutes or until the top is light golden brown. Cool completely and then cut into bars.
Tastes great the first day, but even better the second when the crumb softens slightly.