Laura's Cranberry Pumpkin Bread & Muffins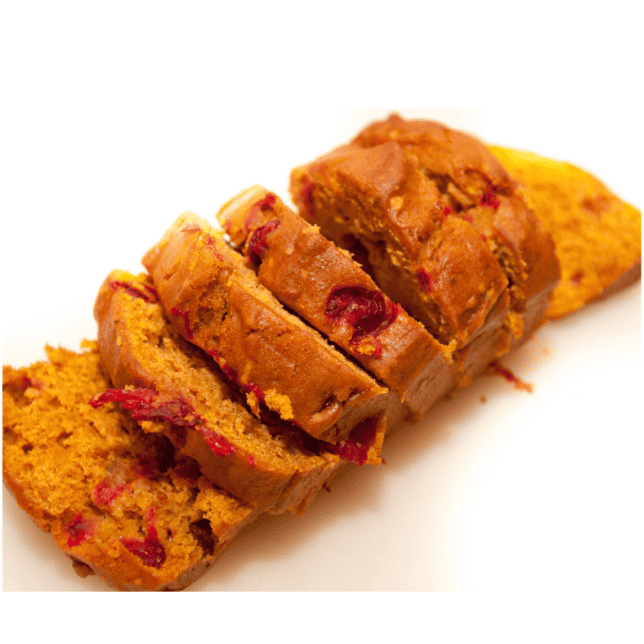 In addition to her many other talents...she bakes too! Enjoy this delicious bread – perfect for Christmas, fall, or ANYTIME! And it's easy. The delicious canned pumpkin acts as a binder so there is no need to use eggs.
Makes one loaf or 24 muffins
●  2 cups white sugar
●  ½ cup canola oil
●  1 (15 oz) canned pumpkin
●  2 ¼ cups flour
●  1 Tbsp pumpkin pie spice
●  1 tsp baking soda
●  ½ tsp salt
●  1 cup halved fresh cranberries, rinsed and drained so seeds are removed
Preheat oven to 350 degrees.
Combine first 3 ingredients and mix well.
Combine dry ingredients and stir into pumpkin mixture until moistened.
Fold in cranberries.
Spoon batter into greased and floured loaf pan or muffin tins.
Bread should bake about one hour and 15 minutes. Muffins should bake about 25 minutes. Check doneness with toothpick.
After cooling for 10 minutes, remove loaf from pan or muffins from tins to finish cooling on wire rack.